One of the benefits of living in Tenants Harbor is being surrounded by so much history. Included in that is transportation… bikes, carriages/buggies, cars and planes, beautifully captured and displayed at the transportation museum in Owl's Head.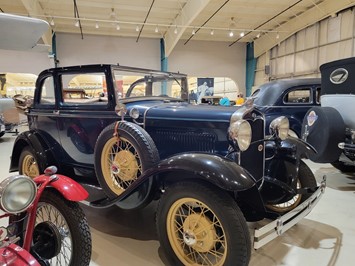 The museum itself is extremely well run, clean, reasonably priced and organized… there is even a footprint pathway that winds through both buildings that will lead you through the evolution of 'Vacationland.' Friendly volunteers are stationed throughout to answer any questions you might have about the exhibits.
You will probably need to set aside an hour or two to admire various displays and wander through the history of different vehicles, including a buggy from the 1800s, an old firetruck, cars with hand cranks, bright racecars and fighter jets.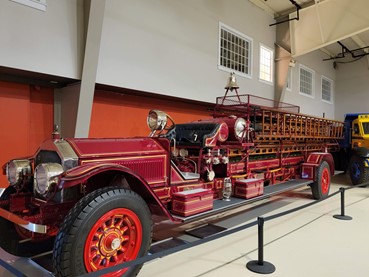 The Transportation Museum has special events throughout the year so make sure to follow them on social media to learn about antique car shows, speaking engagements, and 'Wings and Wheels.' It's a must-see for those into history, hot rods, or looking for a rainy-day activity.